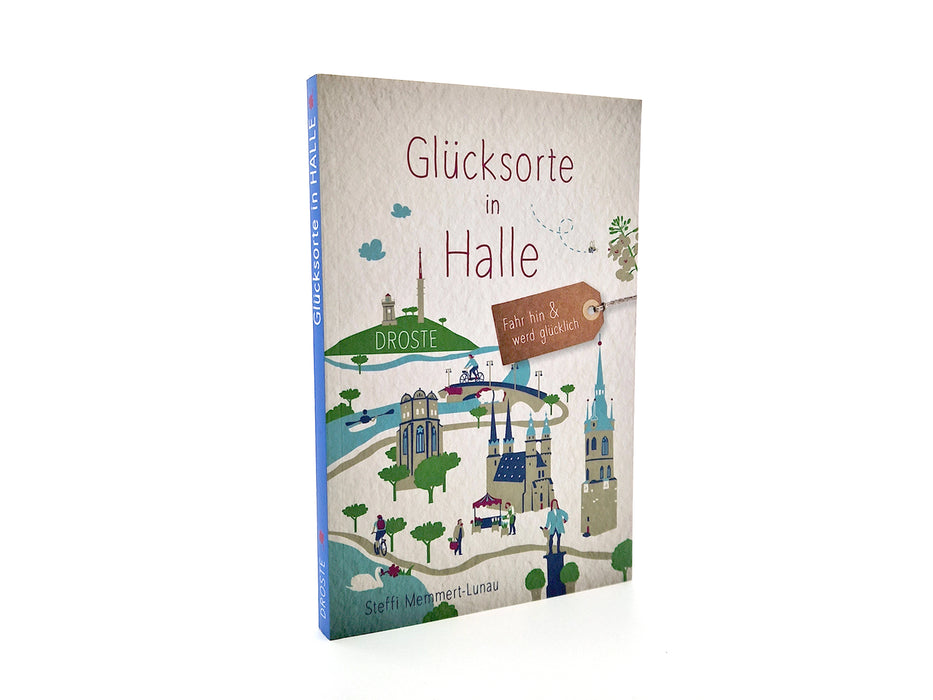 Book "Lucky places in Halle"
Original price
€15,99
-
Original price
€15,99
Availability:
in stock, ready to be shipped
Go there & be happy
Welcome to Halle! The city on the Saale is bursting with unexpected and special places of happiness. Steffi Memmert-Lunau presents 80 of them with great attention to detail. Included are green oases in nature, surprising art, self -made ceramic pieces and a journey back in time to the Beatles. From "white gold" during show boiling to sweet delicacies made from the finest chocolate – a wide range of moments of happiness is guaranteed here.

Product Information
167 pages
Width 13.5 cm, length 20.5 cm
Author Steffi Memmert Lunau
© 2022 by Droste Verlag GmbH
Estimated delivery time: 3-4 business days