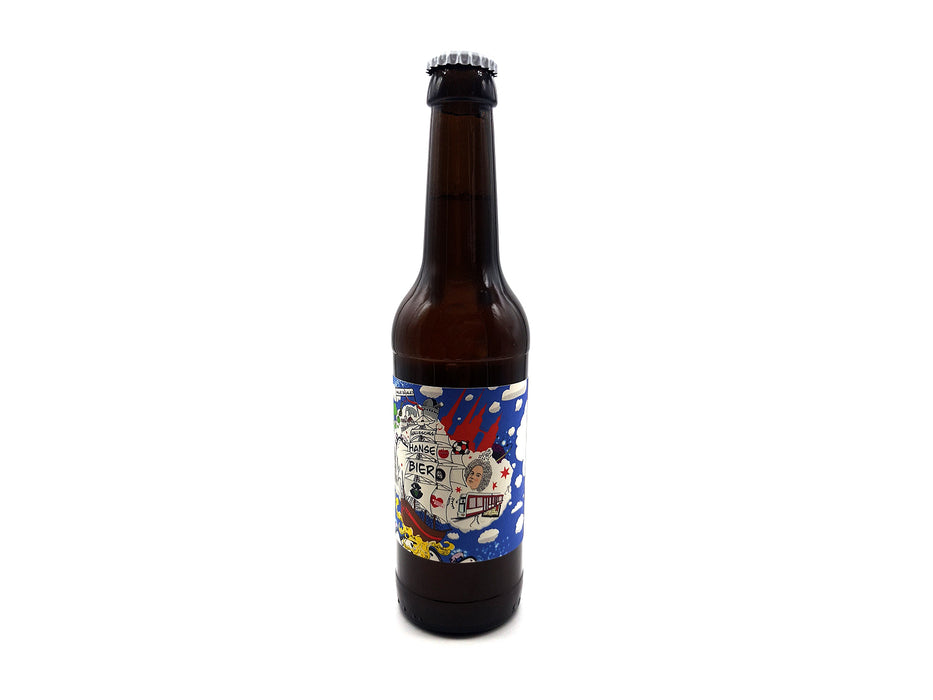 "Hallesches Hansebier" beer
Original price
€4,50
-
Original price
€4,50
Availability:
in stock, ready to be shipped
This is our beer
Salty, fruity, tart, bold, fresh, colorful, simply versatile, like our city. This is our craft beer! The "Hallesche Hansebier" was brewed and bottled in the Bierkanzlei in Halle (Saale). Lovingly designed as a chic present or as a way to cool off on warm summer days - the Hoppy Salty Pilsner will certainly have many uses. Well then cheers!
Danger! Best before September 30, 2023 - special price €3.00
Product Information:

Ingredients: brewing water, barley malt, salt, hops, yeast

Alcohol content (Vol.%): 4.8%

Contents: 0.33 l

Brewed and bottled: The Bierkanzlei in Halle (Saale)
Attention: only possible to collect from the hallesaale* shop.
Estimated delivery time: 3-4 business days