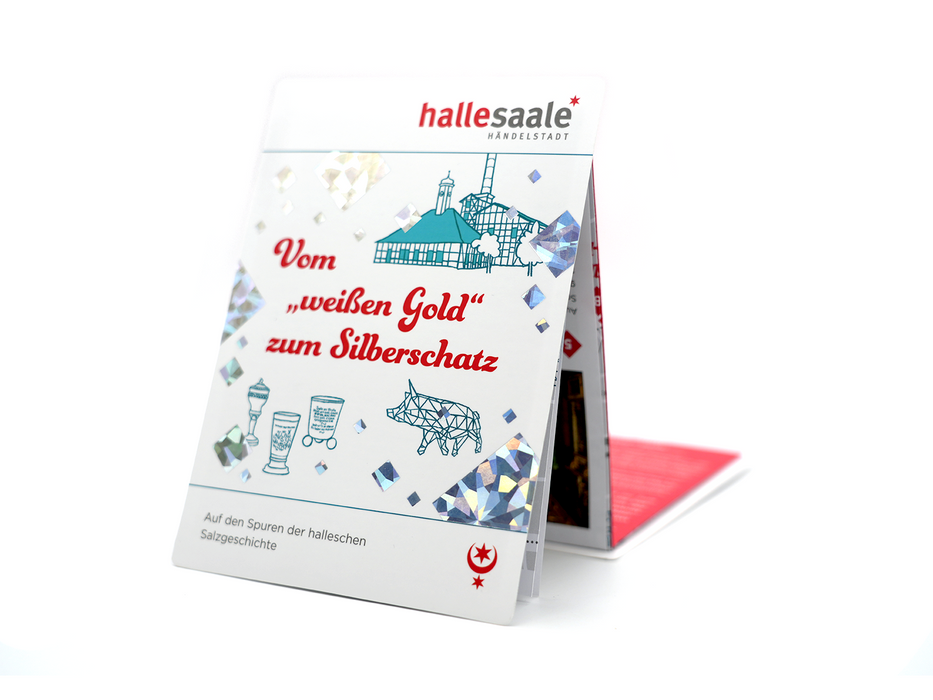 Cultural city map "From white gold to silver treasure"
Original price
€2,50
-
Original price
€2,50
Availability:
in stock, ready to be shipped
On the trail of Halle's salt history
The Art City leads to 14 exciting locations in Halle's city center, which show the over 5,000-year-old tradition of salt production in Halle.
The Halloren's typical festival dress is shown. The silver buttons of the Halloren are the inspiration for the traditional "Hallorenkugel" of the oldest chocolate factory in Germany.
Another stop is the "Hallian salt lake and the glittering pig" by the Halle sculptor Marc Fromm in the atrium of the Halle tax office directly opposite the Göbelbrunnen on the Hallmarkt, another place with an exciting salt history.
Product Information:
Type: folding plan
Format: 10.5 x 14.5 cm
Estimated delivery time: 3-4 business days