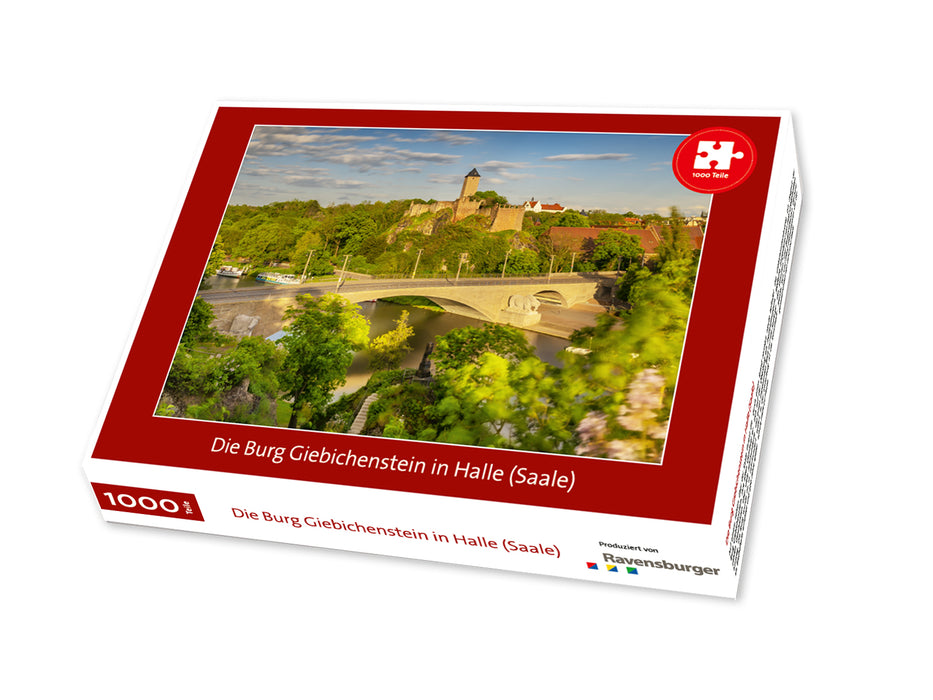 Puzzle "Castle Giebichenstein in Halle (Saale)"
Original price
€14,95
-
Original price
€14,95
Availability:
in stock, ready to be shipped
Giebichenstein Castle in Halle (Saale) for puzzle-solving
Giebichenstein Castle sits on a rock above the Saale. Its old walls tell stories spanning many centuries. First mentioned in a document in 961, it was built as a bishop's seat in the 12th century and destroyed by fire 400 years later. Today there is an open-air museum in the upper castle that offers an impressive view of the Saale. The Halle Art University is at home in the Lower Castle. The Giebichenstein Bridge, a testament to modernism, is lined with two large sculptures by the artist and castle professor Gerhard Marcks. Cow and horse address the dichotomy between country and city.

Product Information:
Puzzle L: 1000 pieces in a slip box
14-99 years
Format approx. 700 x 500 mm
Material 110 g chromo paper laminated on 1155 g puzzle cardboard
Print 4/0 color
Packed in a foil tube and placed in a slip-on box measuring approx. 373 x 273 x 55 mm
Box shrink-wrapped in foil
produced by Ravensburger
Estimated delivery time: 3-4 business days