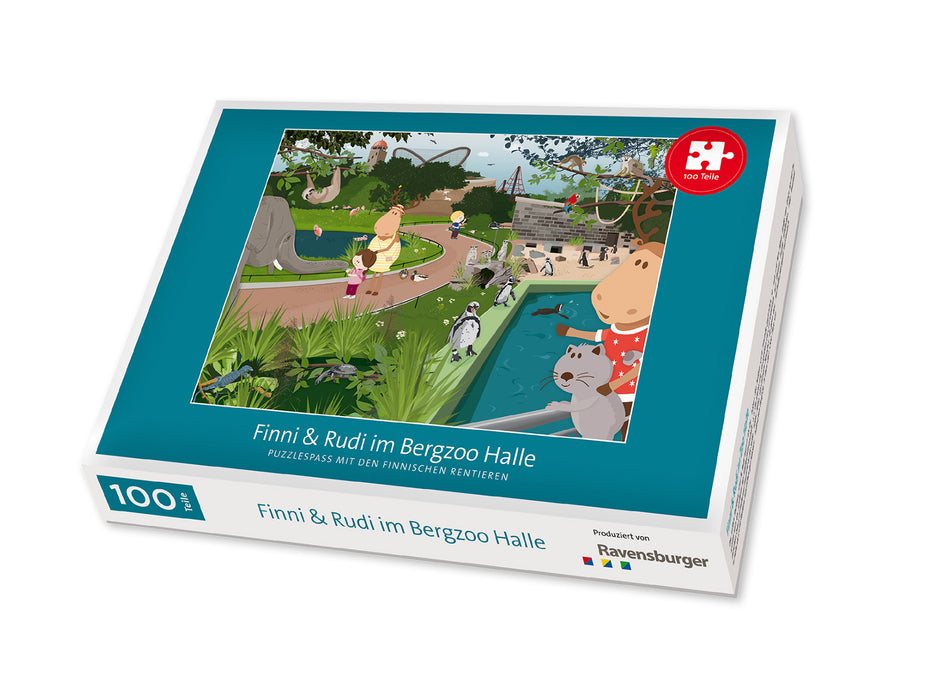 Puzzle "Finni & Rudi in the Bergzoo Halle"
Original price
€10,95
-
Original price
€10,95
Availability:
in stock, ready to be shipped
Puzzle fun with the Finnish reindeer
The two reindeer Finni & Rudi came to the Saale from Finland as a gift for the 40th anniversary of the twin town relationship between Oulu and Halle. Now well known in Halle as cartoon reindeer, the two have found many friends, such as: B. little Uli, big Uli and of course Mika the cat. Together they enjoy visiting the Halle mountain zoo, where over 1,700 animals can be seen from near and far. Some of them can be discovered on this puzzle. Pida hauskaa! It means "Have fun!" in Finnish.

Product Information:
Puzzle L: 100 pieces in a slip-on box
suitable for children aged 5 and over
Format approx. 493 x 362 mm
Material 110 g chromo paper laminated on 1155 g puzzle cardboard
Print 4/0 color
Packed in foil tube and placed in a slip-on box measuring approx. 335 x 231x 37 mm
Box shrink-wrapped in foil
produced by Ravensburger
Estimated delivery time: 3-4 business days