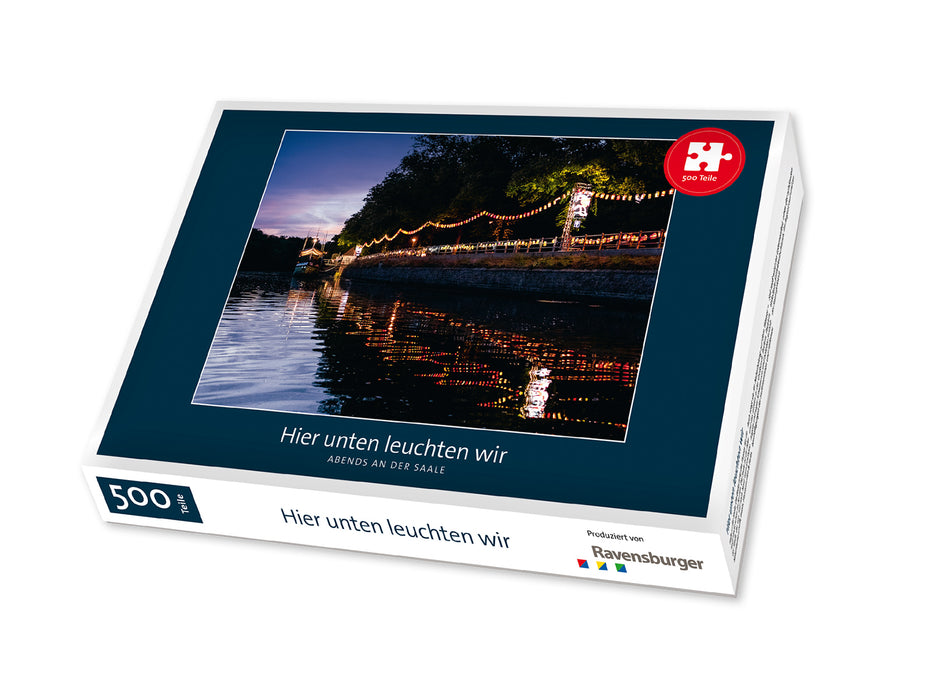 Puzzle "Here Below We Shine"
Original price
€10,95
-
Original price
€10,95
Availability:
in stock, ready to be shipped
The longest string of lights on the Saale for puzzles
Halle an der Saale: The importance of the river for the city is already in the name. The Saale is the artery of the city, which creates beautiful natural areas from south to north, islands, promenades, parks. It also ensures local recreation on the water – right in the middle of the big city. Rowing, paddling, fishing and even swimming are popular leisure activities for the people of Halle. Since 1928, the Lantern Festival, one of the most beautiful folk festivals in Central Germany, has always taken place on and along the Saale on the last weekend in August.

Product Information:
Puzzle L: 500 pieces in a slip-on box
from 10 years
Format approx. 493 x 362 mm
Material 110 g chromo paper laminated on 1155 g puzzle cardboard
Print 4/0 color
Packed in foil tube and placed in a slip-on box measuring approx. 335 x 231x 37 mm
Box shrink-wrapped in foil • produced by Ravensburger
Estimated delivery time: 3-4 business days